While at Inland Revenue NZ I designed a Flash framework, controlled by XML, that allowed other non-technical staff to create content and easily interchange screen flows and animated media.
Initially wire-frames and interaction flows were created and agreed before we engaged an external developer to create all the ActionScript functionality.
I was also responsible for writing the functional design brief, UI and screen design, Flash animations, XML integration and writing the user documentation.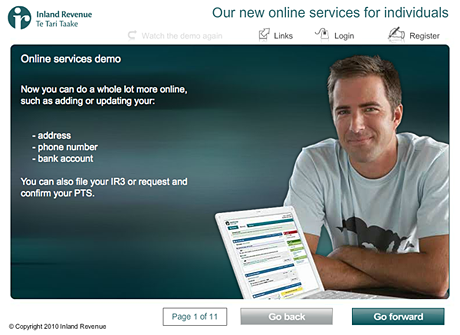 IRD Workspace demo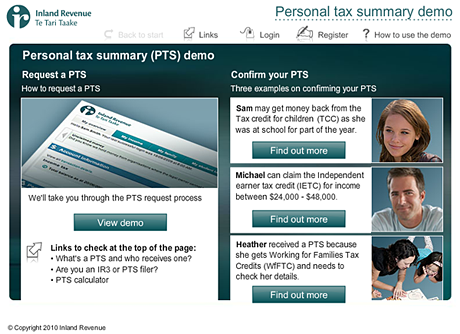 IRD Personal tax demo