This piece explores the traditional view about the nature of poetry and painting been divided by the distinction of space and time.
In his book Iconology WJT Mitchell argues that the 18th Century writer Lessing stated that writing is temporal (time based) in nature while painting is spatial (representing a space).
Mitchell also argues... "only that the notion of space and time fail to provide a coherent basis for their [literature and painting] differentiation". (Mitchell, 1987)


A wide angle wrap-around image created for this piece.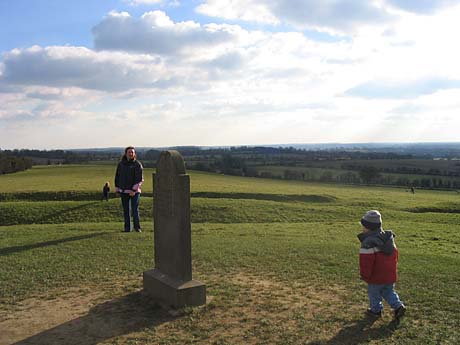 Individual photo on the Hill of Tara